COVID-19 has affected everyone in its own particular way in spite of socioeconomic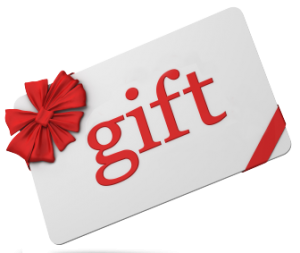 status, gender or ethnicity. It has pulled humanity together in more ways than one and we have seen how Californians have stepped up. Weeks ago we sent out a list of organizations' needs and several of you responded with gift cards.
We want to thank you! With your gifts, organizations housing or helping survivors have been able to purchase groceries, diapers, beds, and tablets for their kids to attend online classes. With just an email, you can choose which home to sponsor. Here are some that have sent us their requests divided by region:

The Freedom House –  Serves San Mateo, Santa Clara, San Francisco, Alameda, Contra Costa and Marin.
Can use Amazon, Safeway and Target.
Send the gift cards to Info@FreedomHouseSF.org
Justice At Last – Serves Santa Clara
Can use  Safeway, Uber, Gas,  Target They are also assisting with emergency utilities cost and phone bills.
Send the gift cards to giving@justiceatlast.org
Love Never Fails Us – Serves Alameda
One survivor has a baby on the way! They can use Amazon, Walmart or Visa.
Send the Gift Cards to vanessa@loveneverfailsus.com

RISE – Can use Target, Amazon, Walmart and they are in need of hotel points
Send the gift cards to ssalame@riseslo.org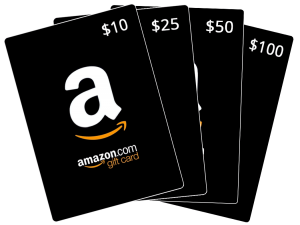 Bridge Network – Serves Sacramento and Placer
Can use CVS, Amazon, Walmart, Target, Safeway, Uber, and Gas.
Send the gift cards to pfava@bridge-network.org

​
Bilateral Safety Corridor Coalition
​
Children of the Immaculate Heart 
New Modest & Casual Summer Clothing for Women (L-2XL)
New Underwear Packs (S-2XL)
Flip Flops, Running Shoes
Ethnic Hair Products
High-Quality Face Care Products
Cleaning Supplies
Backpack Beach Chairs
Large Beach Towels
Sunblock Spray
Pool Chaise Lounges (8)
Outdoor Fire Pit
Christian Novels
Family Friendly DVDs (PG-13)
Women's Multivitamin Tablets
Vitamix Blender
Shark Vacuum
MacBook Pro for Virtual Classes (2)
Eero WiFi Extenders
Twin Bedroom Furniture Sets (3)
Symmetrical Sectional Couch
Dining Room Table and Chairs for 8
Living Room Coffee Table and Side Tables
Window Screen Replacement
Front Door Replacement
Carpet Replacement
Pool Crack Repair
Road Repair
Charcoal Barbeque
Gift Cards to Walmart, Target, Restaurants, Gas (Full Wish List)

Contact K

imberly@generatehope.org

 or (619) 818-4026
Contact H

iddentreasures.sd@gmail.com
​iCare San Diego Youth Services 
Food gift cards, arts & crafts materials, health wellness

Send the gift cards to lbaclig-passons@sdyouthservices.org or (619) 980-5626

​
North County Lifeline Project Life
Gift cards for groceries (Albertsons/Vons/Sprouts),

Guitar

Basic laptops for online school

​Uber gift cards for transportation

Hygiene products (shampoo, conditioner, body wash, soap, toothpaste, etc.)

Cleaning products for apartments (Swiffer, wash rags, cleaning spray, vacuums, brooms, etc.)

Yoga mats, notebooks, pens, folders, binders, coloring books, puzzle books, books for reading

Contact kwilson@nclifeline.org or 760-509-3443
Financial support for hotels
Transport and rental assistance
Food and emergency needs

If you are an organization that houses survivors and would like to be listed, please email luz@californiaagainstslavery and we will update this page with your information.
For simplicity, they can be emailed to info@californiaagainstslavery.org (or donate here) and we will distribute them to service providers OR you can send directly to the organizations in your area.
Your kindness also encourages and uplifts our service providers who are working non-stop in these extraordinary times to continue their exemplary level of care and compassion for survivors. Again thank you for all your help during these difficult times!
#
If you are interested in upcoming webinars, visit our events page. We have a compilation of webinars hosted by organizations across the country.