Now & Next Online Speaker Series
January 14, 2021 @ 9:00 am

-

10:00 am

Free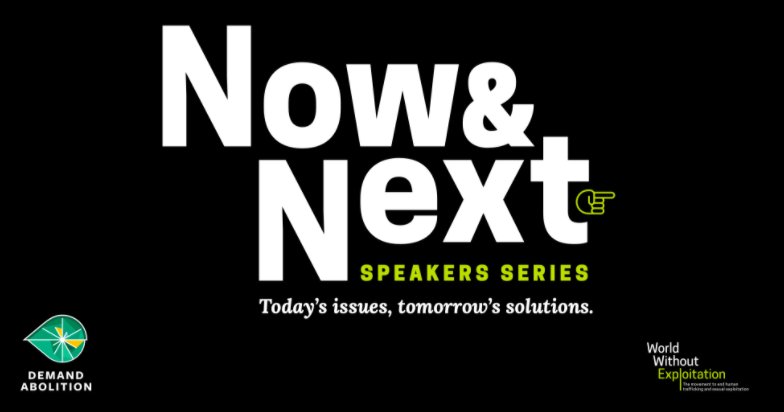 The Movement is the Message: Messaging and communication to change hearts, minds and laws about commercial sexual exploitation
Presented b: Anne K. Ream (The Voices and Faces Project)
Social movements are fueled by many factors. Strategic messaging is one of the most critical. But what makes for effective communications strategy? And how can we most effectively use our own voices and stories to create lasting social change?
During "The Movement is the Message" presentation, Anne K. Ream, founder of The Voices and Faces Project, will consider strategies for using personal narrative to create political change … think in new ways about how language and word choice can break through partisan barriers in our politically polarized era… explore ways that we can each discover our own, truly unique "change styles" … and showcase a handful of history's and today's most effective strategic storytellers, with an emphasis on the gender justice movement. A former Senior Vice President and Group Creative Director at Leo Burnett Worldwide, Anne is passionate about using strategic messaging and storytelling to create social change. And creating lasting change is what "The Movement is the Message" is all about.
"The Movement is the Message" is part of Marketing a Movement, a communications workshop series created in partnership with Brew Communications and through the support of NoVo Foundation.